Spare Covers to fit our foam bed wedges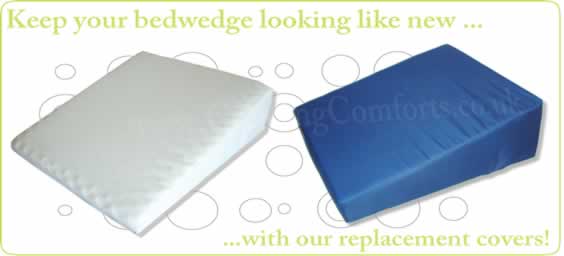 Click image(s) for large view
Looking for a spare replacement bed wedge cover? Make your bed wedge look like new again by purchasing a replacement cover! Free UK delivery. Buy Now!
It is often difficult to find pillow cases and covers for products with an irregular shape, therefore we endeavour to provide spare covers for all of our products.
Invariably one cover is not enough as accidents happen and its always helpful to have a replacement when removing for cleaning purposes.
A cream coloured poly cotton feel fabric to fit the large wedge pillow or a choice of luxury coolmax quilted, Premium quilted or a Standard non-quilted polyester bed wedge cover all fitted with a zip to ease removal when washing.