Waterproof V pillow cover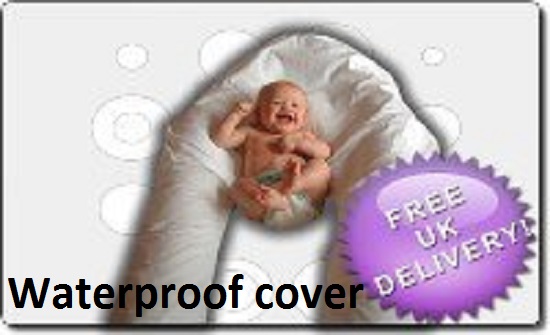 Click image(s) for large view
PVC V pillow waterproof protector is ideal for protecting your pillow against staining from perspiration and accidental spillage prolonging the life of your waterproof pillow.
Constructed from a soft heavy duty waterproof "crinkle free" pvc for Creating Comforts V shaped pillow, (will fit most other brands with the similar / standard size dimensions). A tuck in flap makes for easy fitting and removal.
Protects V pillow from staining and accidental spillage
Hypo allergenic and dust mite resistant waterproof cover
Soft heavy duty pvc as used in the NHS, Ideal for incontinence
Wipe clean, no need to wash pillow. Cost effective.
Cover Only, colour white pvc. Will fit most standard sized V pillows.
This waterproof cover will increase the life of your pillow adding great value for money.
Dimensions approx 27"x12" (67.5x30cm x 67.5x30cm).
Free delivery
Click on the green "Add" button below to add the item to your shopping cart.